Rocky Mountain National Park Wildlife Tours
Estes Park Wildlife Tours
Learn and See More Rocky Mountain Wildlife
---
Rocky Mountain National Park Wildlife Tours are high on the list for many guests. If you like Discovery, Netflix, or BBC nature specials you will absolutely love to experience and learn about animals in Rocky Mountain National Park on a Wildlife Tour.
All Estes Park Wildlife Tours either start or end in the dark, as large wildlife like Elk and Moose in Rocky Mountain National Park are most active around dawn and dust. Tour start times account for the nearly hour drive to get to their mountain habitats from the town of Estes Park. May, early June and later September we do not need to drive as far into Rocky Mountain National Park to find great wildlife.
On our Estes Park Wildlife Tours in Rocky Mountain National Park we will try to find the various large and small animals including Rocky Mountain Elk, Shiras Moose, Rocky Mountain Bighorn Sheep, Mule Deer, Yellow-bellied Marmots, American Pikas, Chipmunks, Ground Squirrels, and if we are lucky Coyotes, Red Fox, and birds of prey. On even more extremely rare moments Bobcat, Black Bear, and Mountain Lions have been spotted by our guide on Wildlife Tours. On evening tours another option you can chose is to forgo the Moose and target a small Beaver pond, and Muskrats instead. Rocky is not a great place to find Black Bears, with only 3-5 sightings a year on our tours. Elk and Pika are the stars of Rocky, with Bighorn Sheep and Moose being great targets that get everyone excited as well.
Estes Park Wildlife Tours | May - October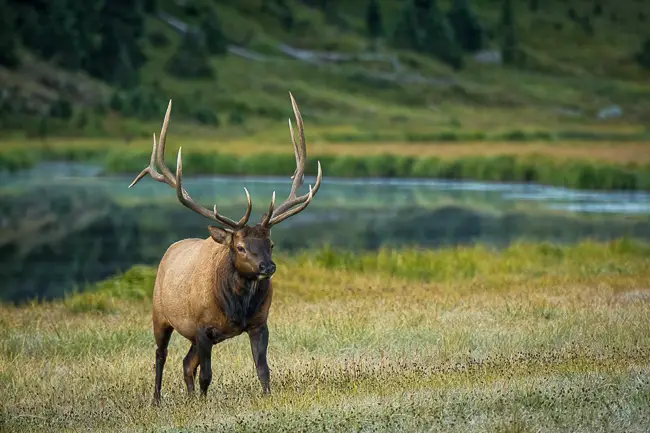 4 Hr Estes Park Wildlife Tour
Sunrise and Sunset Estes Park Wildlife Tours of Rocky Mountain National Park. This is a road based tour with many stops. In the cooler hours we have amazing sightings of Rocky Mountain wildlife like Elk and Moose out the window before they have been run off by the mid day crowds. The animals return in the evenings once most people leave. Wildlife Tours are packed full of Wildlife Biology, facts and local information. Learn what animals are gone from the park, and what animals like wolves will return. All tours start or end in the dark to maximize sightings and start times account for drive time so you get the best sighting. Each Guest is provided world-class 10x Swarovski Binoculars, and for the most distant sightings we set up 30-70x Kowa Spotting Scopes.
Wildlife Chances
Book Now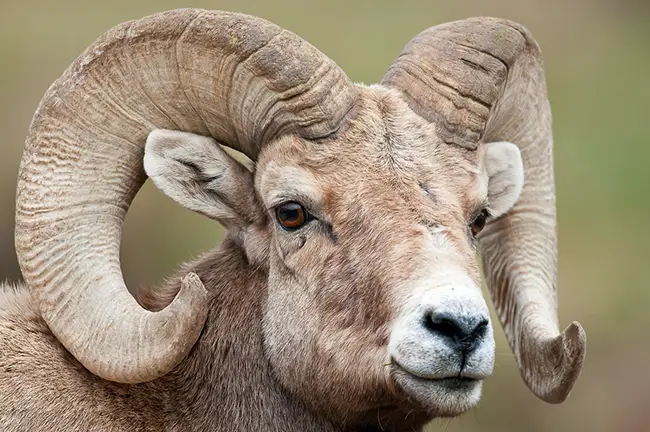 8 Hr Rocky Mountain Wildlife Tour
On a 8 Hour Rocky Mountain National Park Wildlife Tour we will split the day into early morning and late evening sessions. In the early morning we can travel to higher elvation areas like Trail Ridge Road to spot American Elk, Shiras Moose, Mule Deer, and Bighorn Sheep on the mountain sides, glacial valleys and alpine tundra. On our morning return small mammals and birds are common. In the evening either revisit the higher areas for more large game sightings of the same species or travel to lower lakes and wetlands for Muskrat and Beaver sightings in the last light. On an 8 hour Wildlife Tour we could see nearly all of the major wildlife on the Rocky Mountain region in a single day if you are lucky. Each guest is provided Swarovski Binoculars and we set up Kowa Spotting Scopes.
Wildlife Chances
Book Now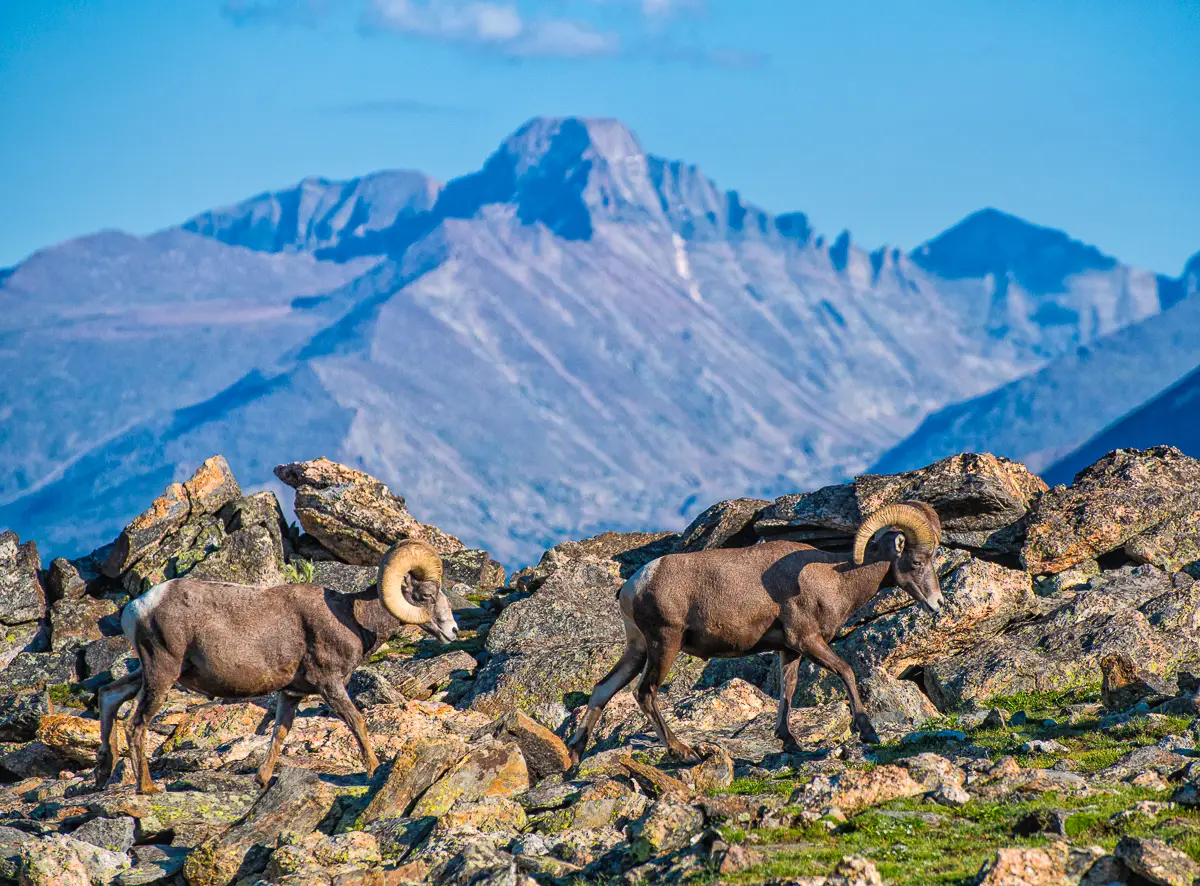 Rocky Mountain National Park Wildlife Tours
Wildlife Tours involve a good bit of driving throughout the park, a number of stops, and generally only a few minor walks as we explore the park for animals. Throughout the tour we will be sure to talk about all the great and amazing stories each one of these creatures have. June through August we will likely drive over Trail Ridge Road, to 12,183 ft and back to find wildlife in the summer months. When we find wildlife, we will generally park the vehicle and get out if its safe, and for close sightings we will stay in the vehicle. Some sightings are very close, others may be so far we can only see them through the spotting scope.
Our record for one day is finding 14 species on an 8 hour tour. We only see Black Bears 3 or 4 times a year, usually May and August, and have only seen a Mountain Lion three times (ask to see the video on my phone), both of these species are found in the park in very small numbers. Along the way we'll talk about why they are so rare and why wolves and grizzly are no longer found in the park.
---
What can we expect to see on a Wildlife Tour
On nearly every single Estes Park Wildlife Tour we will find Elk cow herds often with calves. Elk bulls are fewer but spotted most days with closer sighitngs common in July through September. Moose cows and sometimes bulls are a regular sight May through August declining in September. Mule Deer are another daily close encounter species. Bighorn Sheep sightings are near daily in May and June at binocular distances, and in July through August those sightings become a bit harder at spotting scope ranges. Small Mammals like American Pika, Yellow-bellied Marmots, Least and Colorado Chipmunks, Pine Squirrels, Golden Mantled Ground Squirrels, and Wyoming Ground Squirrels are part of the cute fuzzy faction of mammals that we see daily as long as we have good weather. Predator mammal sightings are more rare and special with Coyotes being most common on about a third of summer tours, while Bobcats, Long-tailed and Short-tailed Weasels, and Red Fox are only spotting a few times a season. Black bear sightings are even more rare with only the slightest chances in May and again in August when the berries rippen. Mountain Lions are one of the rarest sightings, but we have seen 3 on tours over nearly 20 years. Check out the Wildlife Chances link below to see more details.
---
Each Guest is Provided Binoculars
Binoculars and spotting scopes are provided for every guest and with them we can often find wildlife that most other folks never see. Guests can use our top of the line 10x Swarovski Binoculars for great views, and 20-70x Kowa Spotting Scopes for very distant animals.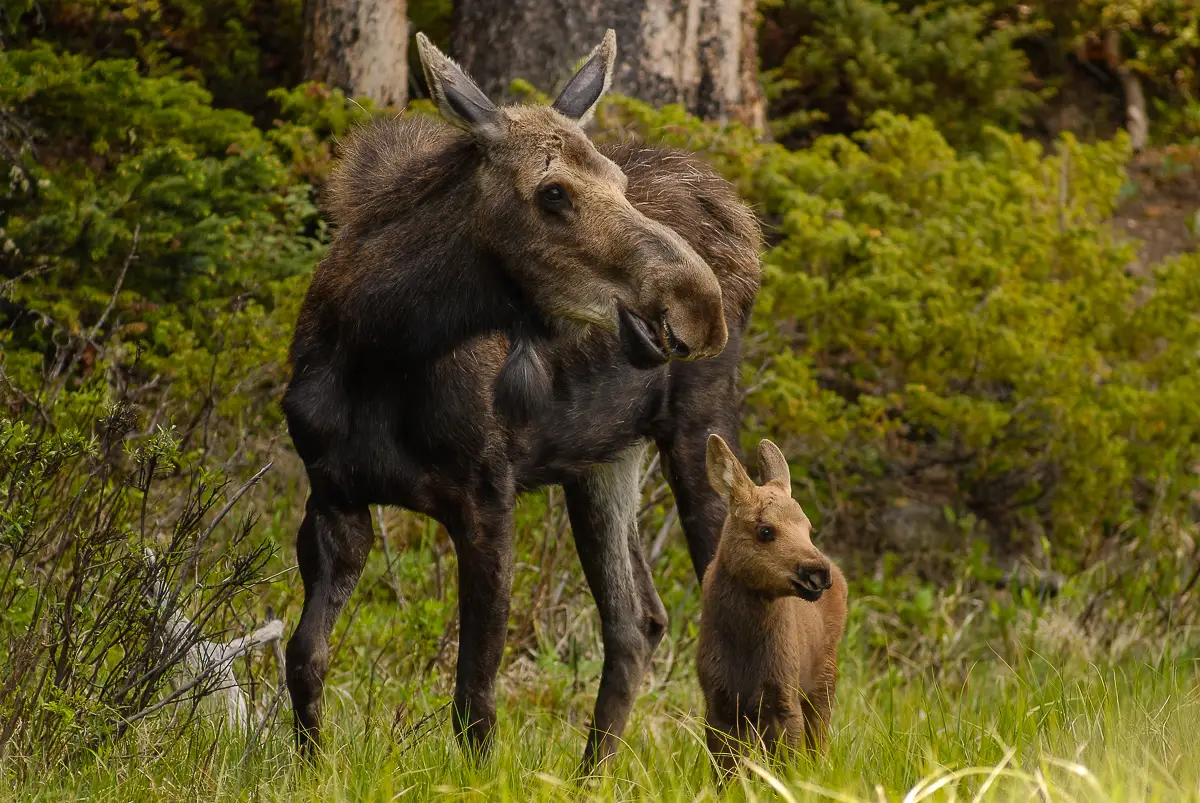 ---
Estes Park Wildlife Tour Fun Facts
Wildlife Tours are as much about having great sightings as they are to learn about wildlife and Rocky Mountain National Park. We will talk about how they live, communicate, what they eat, learn about funny and meaningful body langauge they use, and some great random facts you will love.
We have two species discovered by Lewis and Clark, find out which ones those are. Learn why coyotes wag their tails and what it means, why ground squirrels are so important to the meadows, learn why most animals can't see the color red, and be amazed at how much elk eat everyday. Along the way we may find the world's smallest chipmuck, the Least Chipmunk, and the world's largest deer, the Moose.
---
Wildlife Seasonal Notes
Season Notes: Moose are a major goal for many folks. From mid April through early May we often can get a few sightings a day and about 70% of the time we get closer than 50 yard sightings. Mid May through Mid June offers the best chances for moose sightings both close up and in the distance. July through early September Moose sightings become mainly views throuh the spotting scopes as most of the population moves into high mountain river valleys 1-3 miles from the trail and roadways. This is also true of Bighorn Sheep who are sometimes seen at distance but very visiable in the spotting scopes from July through mid September. The later in the summer season the fewer Bighorn Sheep we see. Around Mid-September Sheep sightings can become more common if we visit the right areas. Elk sightings are great most of the summer, with Bull Elk and cows with calves a near daily close encounter. Bull Elk do move away starting in August often spotting scope views and often get closer again just before the rut starts in September. Everyday we have a chance for close sightings of every common species, which makes every day a great adventure.
---
How Long of a Tour & Morning vs Evening?
For most Wildlife Tours a 4 hour trip is recommended. All afternoon tours are 4 hours. Morning 6 hour tours are only recommended if you want to search out specific small mammal species or you would like to spend extended time to do a short hike or add in Nature Tour elements like wildflowers or other nature interests. Adding those 2 extra hours to a 6 hour tour from a 4 hour tour will rarely produce more large animal sightings than what we already get in a 4 hour trip. 8 hour tours are best split between the morning and evening roughly 4 hours each increasing the number of species we can encounter in different habitats.
Mornings on average give us cooler temps and less crowds, sometimes closer sightings of Elk, but very early starts. Evenings offer similar sightings but higher temps can limit sighting duration, and more chance of storms with a later afternoon start. We have had amazing morning and evening tours, it usually comes down to weather and luck, except for Beavers they are always evening sightings. Also reliable sightings end around Sept 8th.
---
Summer Tour Fees May - Mid October
(Total Is Shown - NOT Per Person, Rate Is The Same For 1 Or 2 Guests)
Guests
1 or 2
3
4
4 Hour Tour Total (Most Recommended)
$310
$355
$400
6 Hour Tour Total
$465
$530
$595
8 Hour Tour Total
$655
$725
$800