Winter Photo Options | Late October - March
Estes Park Photo Tours
The best Rocky Mountain National Park Winter Photo locations pre-scouted for you
---
Check Availability Photo Gallery Book Now
In your booking email select one or a few of these options and I can plan a trip to try to get as many great shots as we can. Winter weather is extremely unpredictable. Many days the peaks are completely clouded over. Other days the clear skies offer amazing winter views and usually cold and strong winds.
Unless otherwise stated these tour options can be part of a 3.5, 6, or 8 hour trip. Don't see the option you want, we can customize a trip just for you.
---
Winter Wildlife
Winter Wildlife - In the winter season we generally see Elk, Mule Deer, Turkey and sometimes Coyotes nearly everyday. The Big Horn Sheep have become easier to find over the years, but they are not always close, common ranges are 50-200 yards, and sometimes literally on the roadside or way up a hill as tiny dots. Moose are extremely rarely seen and almost never a good photo option in the winter months. Late Oct. - November is best for Rams during the rut. We also find Pine Squirrels, Abert's Squirrels, Magpies, and very rarely red tail hawks. Generally best morning and evenings.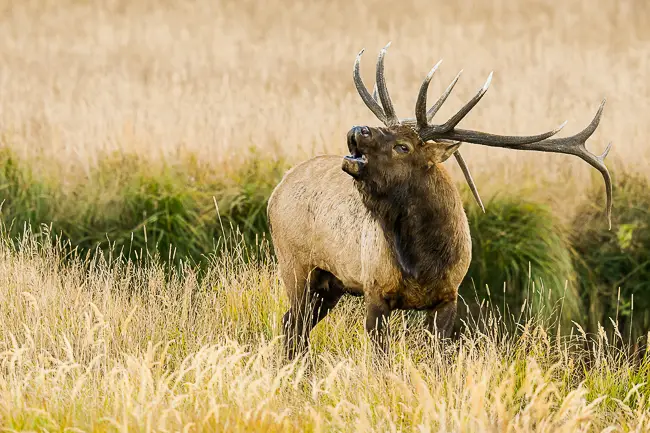 Elk
Elk bulls can often be found in the National Park and town edges, and cow elk are often found at the edges of town and farther out in a few areas. If they are close to the road we can get great shots of bulls or cows in herds surviving the winter. 90% chance to see.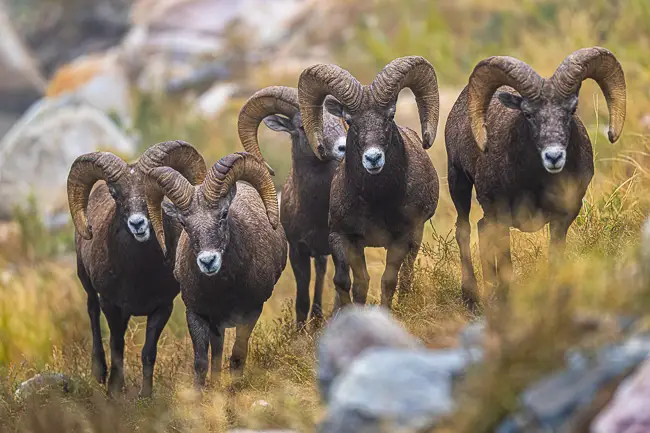 Bighorn Sheep
Oct. - Feb. - Through most of the winter Big Horn Sheep are a 40% chance closer sighting. Oct 20th throuh late November is prime Ram finding but ewe herds are far more common. The Big Horn Rut activity is best in Late October through early December.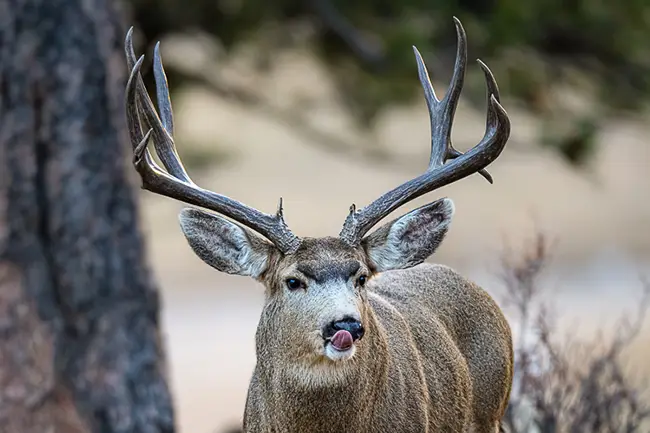 Mule Deer Rut
Nov. 6th - Dec. 10th - The rut season for Mule Deer can often bring out some monster bucks and the mule deer are very easy to see in the evenings and mornings. The Prime Rut season is the 2nd week of November, generally the 10th. 70% chance to see. The rest of the winter Mule Deer do herds are common and make for fantastic subjects. Their calm nature makes for some very close encounters. Bucks loose their antlers in mid-February.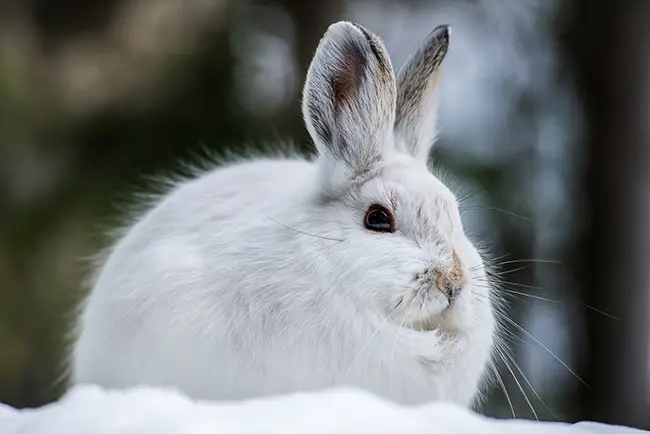 Snowshoe Hare - Hiking evening
Snowshoe Hares are generally only found in the last hour and a half of the evening. These targets require snowshoeing less than a quarter mile one way, some patience, and a bit of luck. Fast lenses and high ISO are also required, even then its probably only a 40% chance we can locate and photograph these amazing white rabbits..err...hares. Targeting snowshoe hares uses most of the tour time, so you have to choose elk or hares.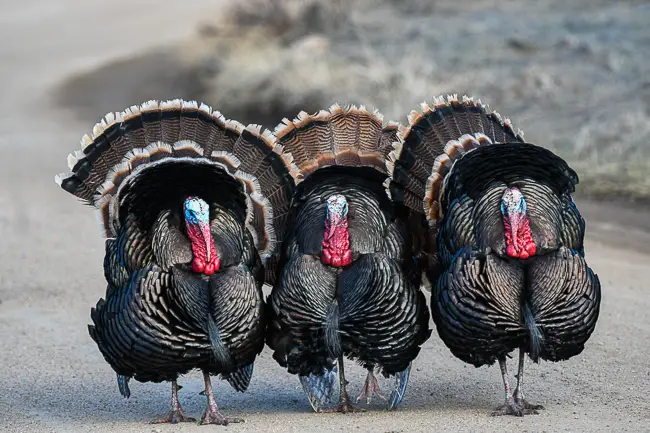 Turkey
Turkey migrate close to Estes Park during the winter months and can make great close up targets from the car. Spring Break brings the matting season and fanning in March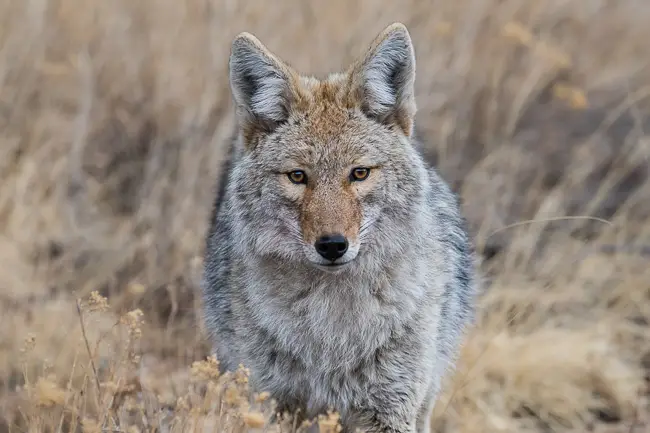 Coyotes
Sadly becoming more of rare sighting, coyotes can sometimes be found in the national park, often mousing in the meadows. On the extreme rare one or two days a year we find a carcass coyotes are near.
---
Winter Sunrise
NOTE: Sunrises in the winter are very random and extremely weather dependent. Early in the winter only about 40% of the mornings we get great color in the mountains. Later in winter the chances for a good sunrise generally increases to about 60%. Often we have to adjust plans, so sunrise is a real bet in the winter but when it comes its a great gamble.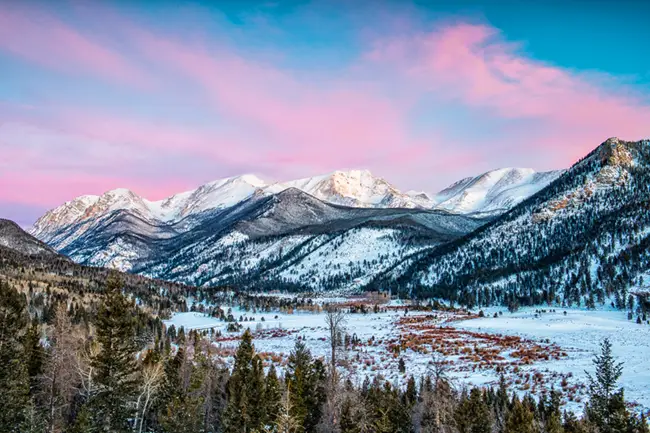 Mummy Range Sunrise
In the winter months the sun's morning rays hit the Mummy Range the best. There is a location along the road we can shot very easily. It requires a 30 minute before sunrise start. There is also a hiking destination which is less than a quarter mile but has a 20-40% uphill grade requires a start time 45 minute before sunrise. Parking in this hiking spot is challenging if we have had fresh snow.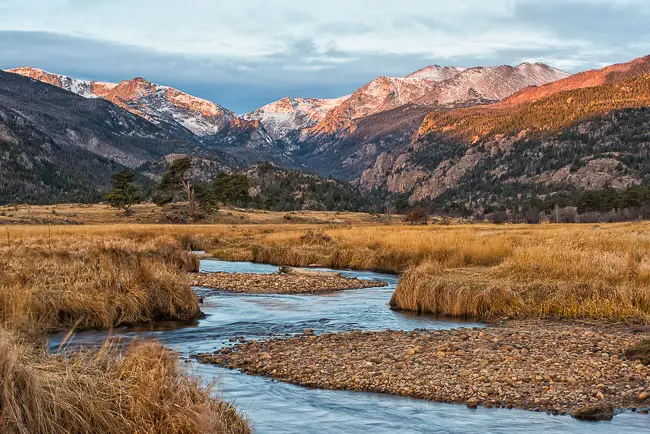 Moraine Park Sunrise
Moraine Park offers a great view of the mountains with the Big Thompson River running through a grassy meadow. This shot is nice all winter. This is a drive up location which requires a start of 30 minutes before sunrise. From there we can hit a variety of landscape locations or search for wildlife. We can also strap on the snowshoes and head into the mountains for post sunrise landscapes.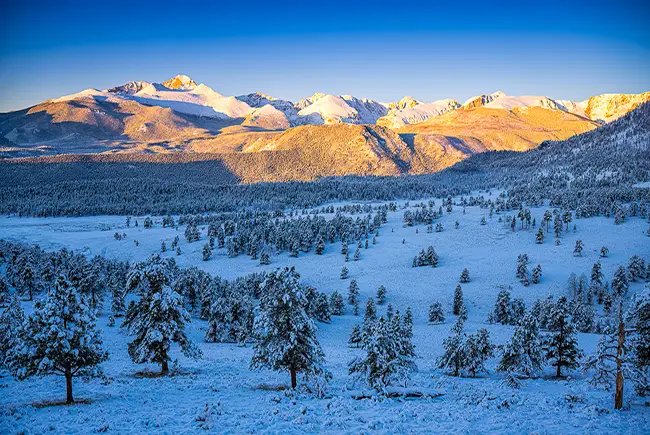 Deer Moutain Overlook Sunrise
If you're looking for an easy set up but a great landscape Deer Mountain Overlook is your place. The Mummy Range and part of the Front Range gets the best morning light all winter and this is a quick and easy set of locations to get to. From this same roadside spot we can shoot part of the Mummy Range as well as Longs Peak which gets good morning light with good weather. The start time required is 30 minutes before sunrise. There is also a short uphill hiking location here for a different perspective on this grand location. Form up there we can shoot two different mountain ranges at sunrise. This higher location is often very windy.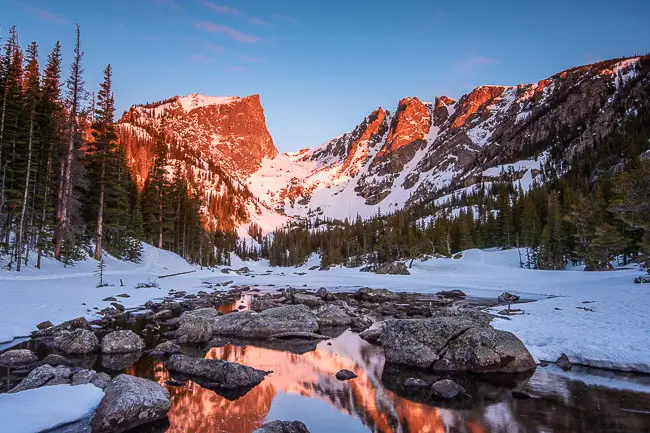 Dream Lake Sunrise Snowshoe Hike
Sunrise at Dream Lake is one of the best 1 mile hike photo spots in the park, and it produces some fantastic photos but it is extremely dependent on good winter weather which is much more rare. This tour requires a start of 1 hour and 30 minutes before sunrise. It is an easy snowshoe hike for fit individuals, medium difficulty for folks from lower elevations and are not as active. Keep in mind we will be standing still for a good while in likely high winds and wind chills around zero degrees so be sure to dress very warm. By Mid December after sunrise we can head out onto the ice and shot Ice Abstracts of the world famous ice on Dream Lake.
---
Winter Sunset & Snowy Forests
NOTE: Sunsets in the winter are very random and extremely weather dependent. Early in the winter only about 40% of the evenings we get great color in the mountains. Later in winter the chances for a good sunset generally increases to about 60%. Often we have to adjust plans, so sunset is a real bet in the winter but when it comes its a great gamble.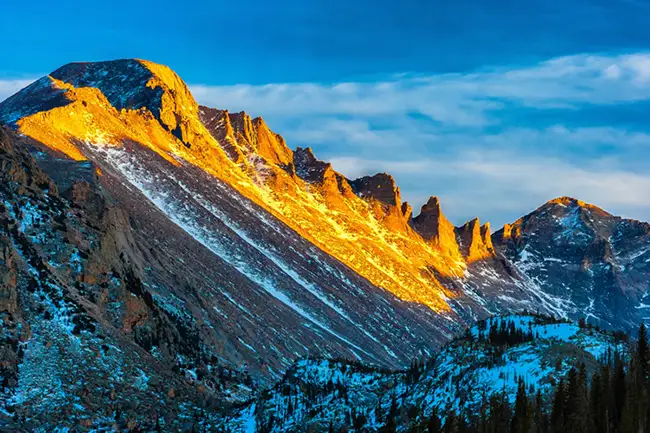 Bear Lake Sunset
This option takes us to most popular lake in Rocky, but in the winter it takes on a different look. Almost always the ice of the lake is snow covered so usually its just the amazing mountain view getting the evening light. Long's Peak from Bear Lake is thee only high peak that gets evening light in the winter time that doesn't require a rather long trek to capture.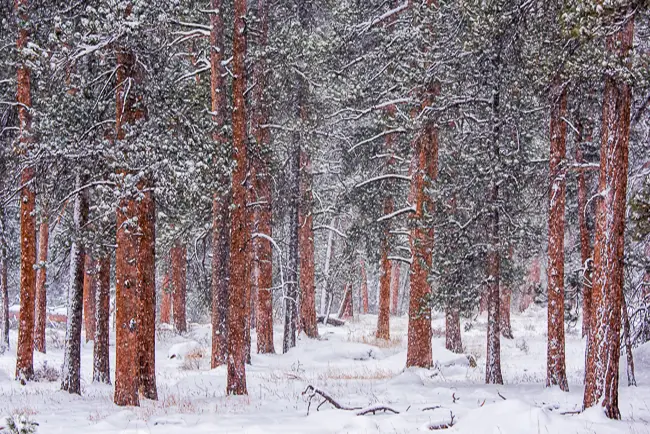 Snowy Forests & Ice Patterns
After snow storms and days with strong winds it is very common to have heavy clouds that block all views of the peaks. In those conditions wildlife or snowy forest shots are the best thing to target. In the event of a poor forecast or snow, we will change our plans and these snowy forests, foggy trees, and other winter scenes can produce great shots.